Osmotron-Water Treatment System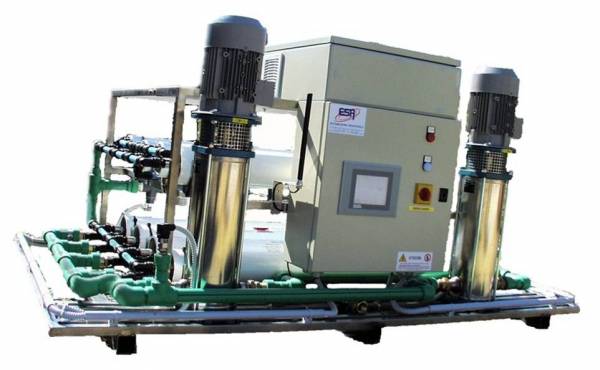 Osmotron-Water Treatment System
Osmotron-Water Treatment System:Modular water demineralisation and desalination system by reverse osmosis.
Use sectors:
Chemical, food, pharmaceutical industry, water Treatment, potable water and desalination plants.
Features:
Modular demineralisation, ultra-filtration and desalination system, fully automatic and electronically controlled.
The control system enables to reach considerable performances and reliability, automatically adjusting the operating pressure of the membranes, suiting them to the quality of the water to be treated.
Pressure sensors, instantaneous flow rate sensors, electric conductivity sensors, speed sensors and pump operating current sensors are located on board. They continuously provide reports regarding the operation status of the single module and the plant composed by more modules placed in parallel.
The plant configuration with independent modules connected in parallel ensures high safety, modularity, without total service interruption for maintenance or breakdowns, and with an unlimited plant extension.
CONTACT US TO PROCESS YOUR QUOTATION
[
]